Thank you for an amazing start to our little blog! We have had so much fun sharing all of our adventures form the HoB! We are excited about 2012!! Happy New Year's Eve!!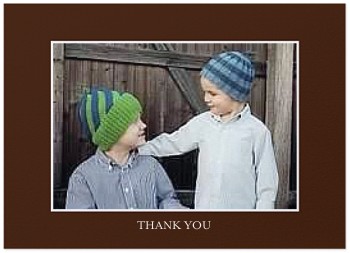 5×7 Folded Card View the entire Collection
I printed these cards from Shutterfly
I took the photo myself! I am using these for my sons' thank you cards this year!! So easy to have each boy add their "signature" and mail off to our family!